Bocsha Seafood soup Mix | ميكس شوربة لحم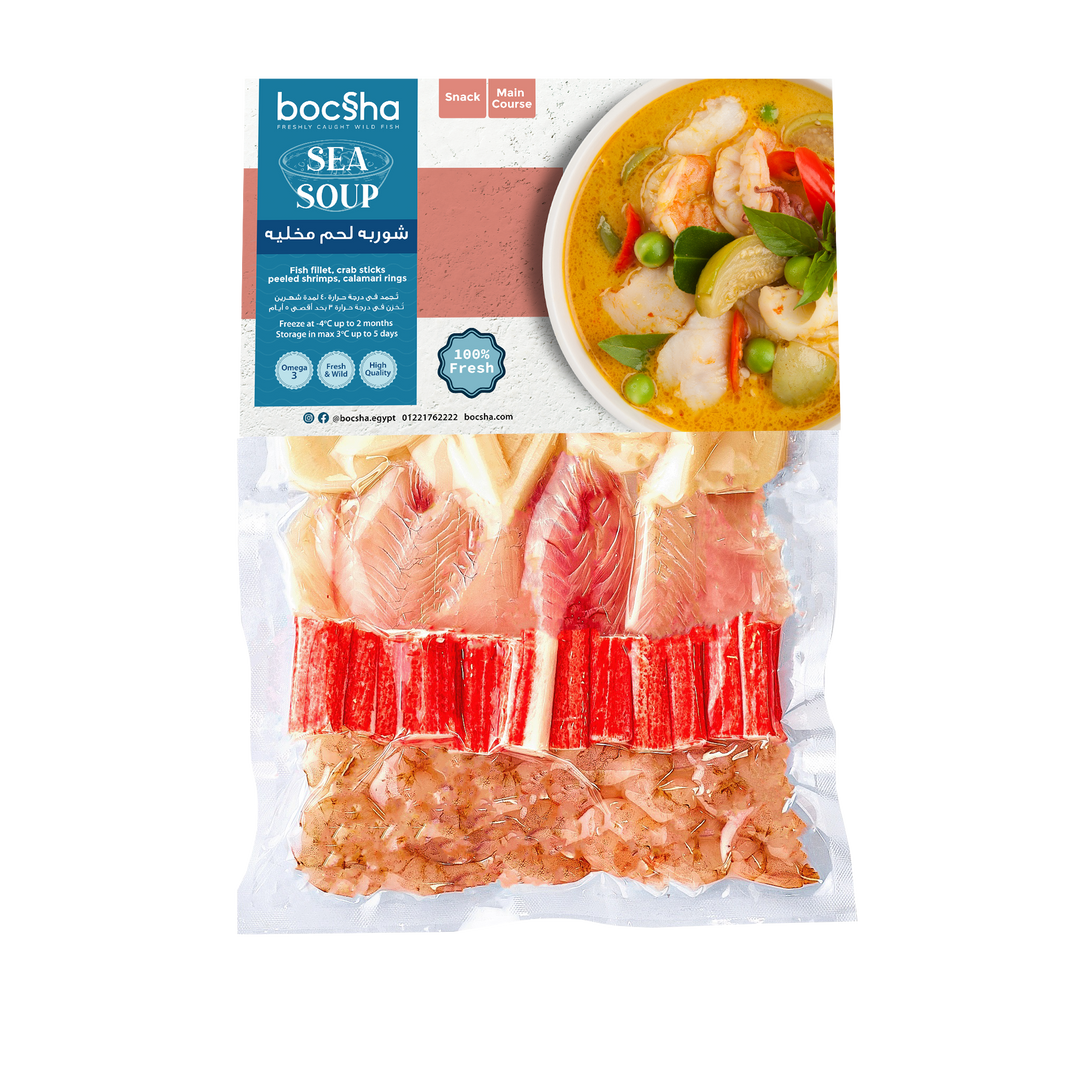 Elevate your culinary experience with Bocsha Egypt's Soup Mix Pack, featuring an array of Egyptian seafood delights. This delectable assortment includes fish fillet, crab sticks, peeled shrimps, and calamari rings. At Bocsha, we take pride in offering you the best of Egyptian seafood, carefully selected and expertly packaged for your convenience.
Net weight: 450-500 gms
Condition: Freshly blast frozen, Delivered frozen.