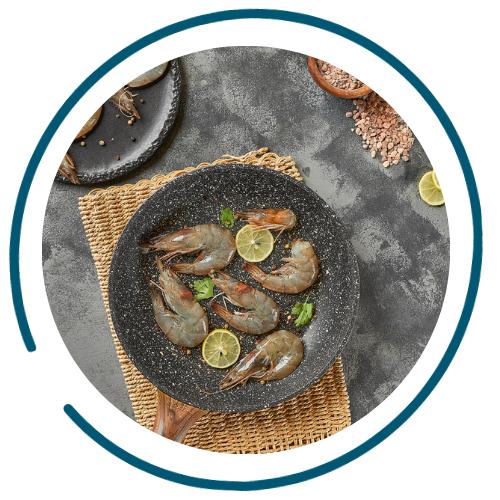 7 products
Delight in the unparalleled freshness and exceptional quality of Bocsha's Ready-to-Cook Shrimp Selection.
Directly sourced from the sea, our wild-caught shrimp collection offers a tantalizing variety of sizes, each meticulously selected for its superior quality and taste.
Enhance your culinary creations with the finest ingredients, conveniently delivered to your doorstep. At Bocsha, we are dedicated to delivering Premium-Grade Shrimp, enabling you to craft unforgettable dining experiences in the comfort of your home. Explore our wide array of fresh shrimp options and elevate your culinary expertise. Easily place your order here or reach out at 01221762222 for any assistance.
Discover the exquisite flavors of the sea with Bocsha's Ready-to-Cook Shrimp Selection and embark on a culinary journey that will keep you coming back for more.